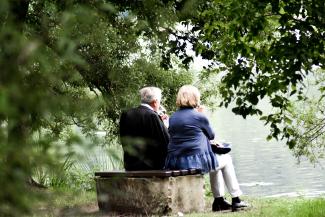 California Long-Term Care Update 2023
A California Insurance Task Force has been investigating the potential for a payroll tax to subsidize long term care expenses. In many ways this proposal is similar to the plan adopted by Washington State, however the California plan is expected to be more comprehensive than the plan put forth by WA. In the Washington plan the payroll tax is levied on the employee and the employee only. However, in the California plan it is anticipated that the tax will be higher overall, to account for the comprehensive approach of the program, but it is expected that this higher fee will be split between the employer and the employee.
What Kind of Coverage Will California Be Providing Because of This Program?
A variety of program designs have been put forward with benefit values ranging from $36,000 to $144,000 for the most comprehensive option. In comparison the estimated cost of care for a three year long-term-care event could exceed $100,000-$200,000. In comparison, the Washington program was started with coverage valued at $36,500 with an index to inflation.
What If I Already Have Long-Term-Care Insurance?
One of the recommendations delivered by the task force was to include an opt-out provision for individuals who retain *eligible* private long-term-care insurance coverage. Please be aware that the task force has not specifically defined what private insurance coverage would qualify as eligible. In Washington long-term-care insurance was broadly defined to include traditional LTC insurance products, as well as hybrid offers such as life insurance policies with an LTC rider.
What If I Don't Have Long-Term-Care Insurance?
If you don't have long-term care insurance, it may be wise to begin looking for options. When the plan rolled out in Washington, there was a massive demand for long-term-care coverage and localized providers didn't have the capacity or the scale to service so many individuals at once, and thus many were not able to secure coverage as early as they would have liked.
What Are My Long-Term-Care Options in California?
In California compared to Washington, there are fewer long-term-care insurance providers and fewer products to choose from. This is because historically there have been longer approval times and more regulatory issues in California. When this plan rolls out and there is a rush to obtain eligible care, the California system will likely come under much more pressure from overwhelming demand. In addition to fewer long-term care insurance carriers in California; California has over 16 million workers; over 4 times the number of workers in Washington, this will further compound the problems of overwhelming demand.