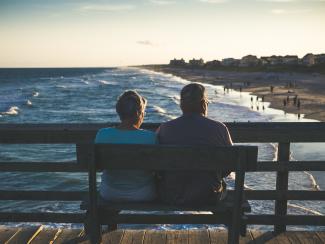 Navigating the Medicare Open Enrollment Period
Navigating the Medicare Open Enrollment Period
A Comprehensive Guide for Retired Individuals
The Annual Medicare Open Enrollment Period: A Crucial Decision Point
This is a comprehensive guide, and not all elements may apply to you.
Managing your wealth and planning for a secure future involves not only investment and estate planning but also optimizing your healthcare coverage. The annual Medicare open enrollment period, which typically runs from October 15th to December 7th each year, is a pivotal time when you can make choices that have a substantial impact on your healthcare costs as well as the quality of care you receive. In this guide, we will explore the importance of the Medicare open enrollment period, discuss the various Medicare parts and supplemental plans, and provide insights on what you should consider as a Medicare user.
Section 1: Understanding Medicare and Its Components
An overview of Medicare parts A, B, C, D, and Medigap Coverage
Medicare is composed of different parts, and understanding each is crucial.
Part A

[i]

covers hospital services.

Part B includes medical services and doctor visits.

Part C, known as Medicare Advantage, offers an alternative to original Medicare.

Part D provides prescription drug coverage.

Medicare Supplement Plans, or Medigap plans, are designed to fill the gaps in original Medicare coverage. These plans come in different standardized options and can help cover costs such as deductibles, co-pays, and coinsurance.
Section 2: The Annual Medicare Open Enrollment Period
An overview of The Annual Enrollment Period and its importance 
Initial Enrollment

[ii]

and Associated Penalties

[iii]

:

If you're eligible for Medicare and not already receiving Social Security benefits, you'll be automatically enrolled in Medicare Part A and Part B when you turn 65. However, it's crucial to be aware of the initial enrollment period, which begins three months before your 65th birthday month and ends three months after it.

Failing to enroll during this period could result in late enrollment penalties that may permanently increase your Part B premiums and lead to potential gaps in coverage.

Dates and Duration:

The open enrollment period begins on October 15th and ends on December 7th each year. During this time, you can make changes to your Medicare coverage, and these changes will take effect on January 1st of the following year.

Why Is It Important?

Open enrollment is crucial because it allows you to assess your current Medicare plan and make changes as your healthcare needs and circumstances evolve. Failing to do so may result in missed opportunities for cost savings and better coverage.

During the open enrollment period, you can

[iv]

:

Switch from Original Medicare to Medicare Advantage, or vice versa.

Change your Medicare Advantage plan.

Adjust your Part D prescription drug coverage.

Explore and select a Medicare Supplement (Medigap) plan (Consider the six-month, penalty-free period following your enrollment in Medicare Part B)
Section 3: What to Consider as a Medicare User
An overview of key factors to consider as a Medicare user
Evaluating Your Unique Healthcare Needs:

Individuals often have specific healthcare preferences and may require specialized care. Consider factors like your preferred doctors, access to top-tier hospitals, and any unique medical conditions that may require a higher standard of care.

Financial Implications of Medicare Choices:

Medicare decisions have direct financial consequences. Explore how your choices will affect your healthcare costs, including premiums, co-pays, and deductibles.

Balancing Cost and Coverage:

Striking the right balance between coverage and cost is essential. Evaluate whether you are willing to pay more for comprehensive coverage or if you prefer a plan with lower premiums and higher out-of-pocket expenses.
Section 4: Strategies for Optimizing Your Medicare Coverage
An overview of tactics to consider when optimizing Medicare coverage
Comparing Medicare Advantage and Original Medicare:

Analyze the pros and cons of Medicare Advantage and Original Medicare to determine which aligns better with your healthcare needs and preferences.

Evaluating Prescription Drug Plans (Part D):

Assess the prescription drugs you need and ensure your Part D plan covers them. Consider factors like formulary restrictions, co-pays, and the pharmacy network.

The Role of Medicare Supplement Plans (Medigap):

Delve into the specific Medigap plans, such as Plan F, Plan G, and Plan N, to understand the coverage they offer and how they can complement your original Medicare, this is generally best completed during the six-month, penalty-free, period following your enrollment in Medicare Part B
Section 5: Practical Steps During the Open Enrollment Period
An overview of steps to take when reviewing your Medicare coverage this year
Reviewing Your Current Medicare Plan:

Start by examining your current plan to identify any gaps in coverage or changes in your healthcare needs.

Researching and Comparing Options:

Research Medicare Advantage plans, Part D plans, and Medigap policies to find the most suitable options. Compare costs, coverage, and provider networks.

Understanding The IRMAA Surcharge

[v]

:

For high-income Medicare beneficiaries, the Income-Related Monthly Adjustment Amount (IRMAA) surcharge can significantly impact your Medicare costs. This surcharge applies to both Medicare Part B and Part D premiums and is based on your modified adjusted gross income (MAGI). Being mindful of your income and its potential impact on IRMAA is essential, as it can lead to higher monthly premiums for your Medicare coverage. Careful financial planning can help you manage your MAGI and mitigate or avoid IRMAA surcharges.
Section 6: The Significance of Initial Enrollment for Medicare and Supplemental Plans
An overview of the initial enrollment and the eligibility period for supplemental plans 
Enrolling in Medicare and Supplemental Plans:

 Typically, you are automatically enrolled in Medicare Part A and Part B when you turn 65, or if you qualify due to a disability. However, if you're not automatically enrolled and need to sign up for Medicare, it's important to do so during your Initial Enrollment Period (IEP).

The Initial Enrollment Period (IEP):

Your IEP is a seven-month window that surrounds your 65th birthday month. It includes the three months before your birthday month, your birthday month, and the three months following.

Enrolling during this period ensures that you have timely access to Medicare benefits, preventing any potential gaps in coverage. If you miss your IEP, you may have to wait for the General Enrollment Period, which occurs annually from January 1st to March 31st, but your Medicare coverage won't begin until July 1st.

Importance of Timely Enrollment for Supplemental Plans:

If you plan to purchase a Medicare Supplement (Medigap) plan to enhance your Medicare coverage, it's critical to know that the ideal time to enroll is within the first six months of starting Part B. During this six-month window, insurance companies are generally required to sell you any Medigap policy they offer, regardless of your health status.

This guarantees that you have a wide range of options available and that you won't be subject to medical underwriting or risk-based pricing, which can lead to higher premiums or coverage denials.

Late Enrollment and Potential Consequences:

Delaying your enrollment in Medicare Part B or Medigap plans can have significant consequences, including late enrollment penalties, gaps in coverage, and limitations in your healthcare choices.

It's advisable to plan well in advance, understanding your eligibility and enrollment periods, to secure the most comprehensive and cost-effective healthcare coverage.
Conclusion: Making Informed Decisions
The annual Medicare open enrollment period is a significant event in the lives of retired individuals. It offers an opportunity to align your healthcare coverage with your financial goals and unique healthcare needs.
By understanding the various aspects of Medicare, the enrollment dates, and the specifics of Medicare Supplement Plans (Medigap), you can make informed decisions that benefit both your health and wealth.
If you have any specific questions or would like more information on any of the sections mentioned, please don't hesitate to reach out. We're here to assist you in optimizing your healthcare coverage during this critical time.
For those seeking expert guidance on Medicare Supplement plans, our firm regularly refers clients to a trusted Medicare Supplement specialist. It's important to note that our firm does not receive any compensation for these referrals, ensuring that the recommendations made are solely based on your best interests and healthcare needs. If you are interested in working with a Medicare specialist please reach out to us, and we will introduce you to one of our trusted specialists within the field.
Warm regards,
Pete Kozak
---